Debbie Martin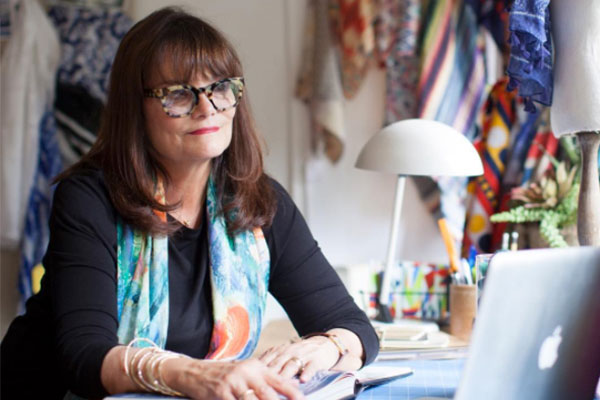 The leap to entrepreneurship can happen at any age, which is what we love about Debbie Martin's story.
In her 60s, after four decades of working in design, product development, and merchandising for multi-million dollar apparel brands like Bloomingdales, Bergdorf Goodman, and Barney's New York, Debbie Martin held her breath and jumped into building the company she loves.
Having just retired from corporate America at that time, Debbie asked herself "I don't play golf. I've traveled all around the world already for work. So what am I going to do with myself?" She found her answer in scarves - a medium that would allow her to share her personal design vision as well as reach people of all ages, sizes, and across seasons.
Today, Debbie Martin Designs is an eclectic collection of mid- to high-end scarves with a nod to timeless style and a focus on the ever-changing tastes of her customers. Her scarf designs are inspired by the things she loves - the beauty of nature, art, travel scenes, children and more - and they're all made with the intention of inspiring your self-expression.
We've curated three of our favorite scarf prints as part of peach's Foundations of Love collection. Discover them here.